Central Data Networks Introduces Cardio

Motion

Echo Analysis and Reporting.

Merlin CardioMotion brings a new era of automation and accuracy to the analysis of your echocardiography studies. Using revolutionary image processing technology Merlin CardioMotion is based on a platform of proprietary algorithms that enable automatic detection of the ventricular wall and its borders to provide accurate quantitative assessment of the heart's dynamic performance.
Unlike other products Merlin CardioMotion works effectively with slow frame rate echo clips, and does not require an ECG trace for detection. This makes it eminently suitable for use with clips from lower specification cardiac echo machines, even point-of-care equipment. Perfect for use in regional sites or where lower specification echo machines are in use.
Our range of innovative measurement tools allow you to shorten examination times while preserving the high quality of your clinical evaluation, in the click of a button.
Merlin CardioMotion provides fully automated qualitative and quantitative analysis of a range of cardiac parameters, presented intuitively to improve workflow and reporting accuracy.
The software utilises a common Windows based operating system, and can be supplied to you pre-loaded and tested on an appropriate laptop PC. This provides you with a portable solution to your diagnostic needs that you can use to service a number of echo machines across any number of sites and locations. Simply load you dicom images via USB or DVD, or even utilise your cloud repositories like DropBox or OneDrive.
LVivo EF is a fully automated tool that uses fast image processing and pattern recognition algorithms to analyse echo examinations. By eliminating the need for statistical modelling and subjective user inputs, LVivo EF results are fully reproducible. LVivo EF automatically detects and tracks the LV border in each frame of the cardiac cycle. LVivo EF calculates LV volumes and accurately identifies EDV, ESV, EF and GLS of every recorded beat in the echo clips.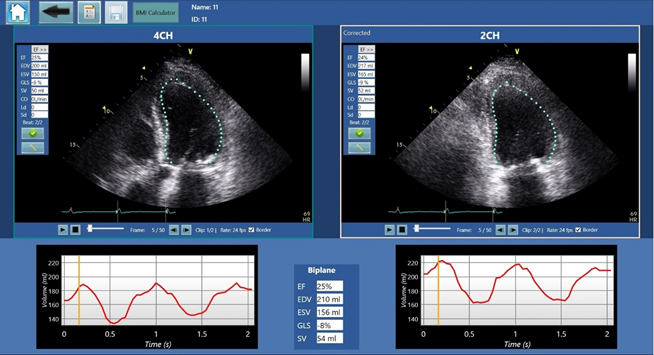 Results of the analysis can be saved via the results table back to your repository for later reference, or exported to our established CardioSR flexible reporting package and databased for relational searches for your research studies.
LVivo SG automates the evaluation of segmental LV wall motion and the segmental score index. The results include categorical qualitative wall motion scores for each beat, calculated using a novel algorithm that utilises multiple motion features to classify the wall motion.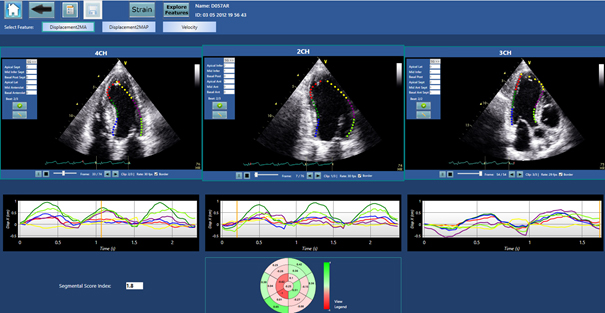 LVivo Strain automates the evaluation of segmental and global LV strain calculation.
The strain results are summarised in a "bulls-eye" diagram (quantitatively and by colour coding according to clinically determined thresholds) and saved to an automatically populated report.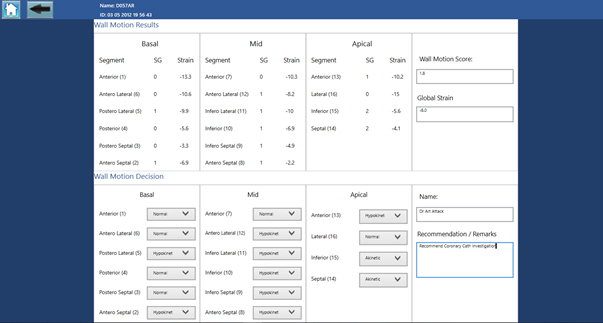 Merlin CardioMotion can be dynamically linked with our established CardioSR Structured Reporting software to give you a powerful and efficient workflow for quick, accurate and effective echo reports regardless of your echo machine vendor, and without the need for high-priced models.
Save time, improve accuracy, increase reproducibility. CDN brings you the solution.
If you have considered enhancing your practice workflow to give you more time for your patients then simply click here to send a new email or call our customer service team on 1300 722 632.
Technology for better lives