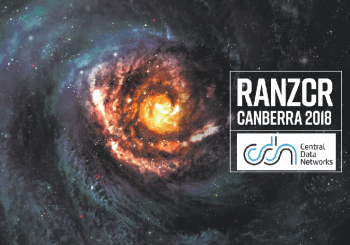 CDN will be at the forefront of The Royal Australian and New Zealand College of Radiologists (RANZCR) scientific meeting in Canberra from October 25-28.
Our team members will be part of the 69th annual meeting over the four days, promoting our good work and gaining increased knowledge from the vast range of speakers.
CDN managing director Rob Zanier said the RANZCR meeting was always an informative gathering and allowed his team to learn from the best.
"It's a great experience and we'll be there to showcase our capabilities too," he said.
"We have some exciting new developments and initiatives planned for radiology."
A highlight of the meeting will be the Women in Medical Leadership Breakfast and clinical radiology guest speakers including associate professor Bruno Guiffre, and international speakers Dr Elizabeth Dick and Professor Richard Gunderman.
The RANZCR scientific meeting will be held at the National Convention Centre in Canberra.