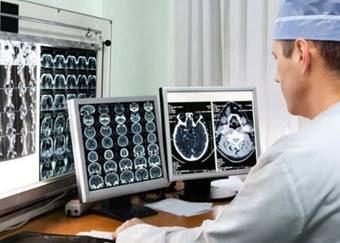 The strong working capabilities of CDN's RIS/PACS system and our tight integration with the NSW Enterprise Image Repository (EIR) has been featured in a short video on the NSW State Government's eHealth website.
CDN was the first vendor to connect successfully to the EIR in 2012, making current and historical radiology images available to view statewide.
The Medical Imaging (MI) video shows medical staff at Orange Base Hospital and Westmead Children's Hospital praising the system and the ability to view and share images across facilities in real time.
 A State Government spokesperson said the MI program aims to provide an integrated digital imaging and radiology information system that improves clinical efficiency and gives universal access to images across the state.
Orange Hospital paediatrician Dr Alan Kerrigan said the CDN-installed system had proven a success.
"Being able to share an image with another clinician and discuss and evaluate the same image at the same time adds a new level of collaborative care,"
Orange Hospital paediatric registrar Dr Vanessa Crawford said it was vital for hospital's to work together through the important link provided by CDN.
"I've had an example of a child who's had a CT scan of their brain while they were here, and we were able to get some advice from the neurosurgical registrar down at Westmead Children's Hospital," she said.
"He was able to look at the images online and be able to give us immediate advice and also tell us that it was appropriate to send the child down there."
To view the video access: http://www.ehealth.nsw.gov.au/programs/clinical/mi