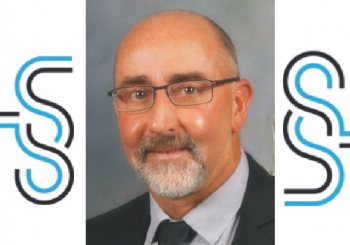 Beginning a career under the direction of one of the world's foremost pioneers of nuclear medicine has allowed Gary Minch to excel throughout a distinguished working life.
It was in 1977 when he walked through the doors of Sydney's Prince of Wales Hospital (POW) to start a traineeship in nuclear medicine technology, augmented by the teachings of Professor I.P.C Murray.
Now 62, Gary, after being involved at many levels of nuclear medicine practise, education, administration, information technology, professional and government committees, still maintains his passion for medical imaging, especially championing the contribution of e-health initiatives.
"I am a lifelong learner who loves new experiences and meeting the new challenges which inevitably arise," he said.
"I have enjoyed working with, and getting to know, the talented and innovative group of managers, project leaders, programmers, support staff and developers at CDN."
Gary has enjoyed an extensive background in nuclear medicine including stints at St George Hospital and the Australian Nuclear Science and Technology Organisation (previously AAEC).
He also undertook the role of Chief Nuclear Medicine Technologist at Wollongong Hospital before accepting a role in the private sector, where he helped set up a very successful new practice in Wollongong from scratch.
"I had many rewarding years as the Chief Nuclear Medicine Scientist of the group of private practices (up to six practices during its heyday) which constituted Southern Nuclear Imaging Group," he said.
"During this period, I also spent significant time teaching, marking (including theses) and contributing to numerous advisory committees at Sydney University Faculty of health Sciences.
"This included a number of years on a permanent part-time basis. I also enjoyed time running tutorials for the Graduate School of Medicine at Wollongong University.
"In more recent years, up until recently, I was the Business Development Manager for Southern Nuclear Imaging Group (SNIG). I now share my time working two days with CDN and two with SNIG.
"As someone who loves learning I feel as though I have learnt nearly as much during the past seven months with CDN as I did while completing formal academic education, which included, an Arts degree, a Research Masters and a Health Management Masters."
Throughout his life Gary has enjoyed a passion for tennis, squash, surfing, soccer, stand-up paddling, music, travel, as well as spending quality time with his wife, three sons and their partners, two granddaughters, friends and two very active border collies.
Life is certainly full-on and adventurous for our CDN specialist, and we're certainly happy to have him on board!