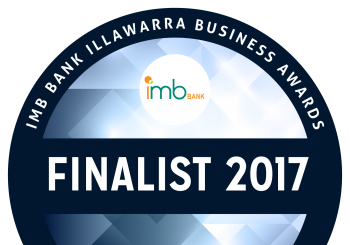 Central Data Networks are pleased to announce that we have been nominated for the second year running as Finalists in the IMB Bank Illawarra Business Awards.
The announcement has us again as a finalist in the EXPORT category but we have a new nomination in the Innovation Category for 2017.
CDN Managing Director – Robert Zanier said "we are very pleased to be recognised for our export business, which in the past two years have seen us continue to spread the CDN brand throughout China and new installations of our Medical Software into the South Pacific via our new Fiji installation."
"CDN are investing heavily in local development talent especially from within our region's rich resources of talented developers coming out of UOW (University of Wollongong). We are also continuing to be a developer of innovative products and our CloudVue product is really starting to make inroads into not only the SME market but also Enterprise level. This is our 3rd year of recognition in exporting awards after being a runner up in the Premier's NSW Export Awards in 2015, IMB Bank Illawarra Business awards last year and we are hoping for success in 2017″ Robert said.
The awards will take place at the WIN Entertainment Centre on October 20th 2017.
Tuesday's announcement in the Illawarra Mercury – Click here