Structured Cardiology Reporting
Many Cardiology practices and departments have been looking for an effective and efficient reporting process that is reliable, easy to manage and does not require a heavy duty I.T. infrastructure.
Central Data Networks, an Australian owned and located I.C.T. company, has developed a cardiology structured reporting system built on their twenty years of experience in the Radiology reporting market. It has been designed to provide a lightweight solution that meets local needs and suits local conditions.
Most reporting systems are vendor specific and inflexible, whereas CardioSR is Vendor Neutral and able to be connected to any brand of Cardio Vascular Information System and any brand of PACS, providing an ideal solution for the typically "mixed vendor" cardiology practice.
CardioSR is the first complete workflow and reporting system written in HTML5, so it works with your mobile devices and has a 'zero footprint' on your device. You can report on any PC device, anywhere, anytime.
With CDN's locally based development team customisation and configuration to suit your specific needs is easily achieved both quickly and effectively, and our 24/7 help desk facility supports our customers at any time, when you need it.
CardioSR has been developed with the help of a number of leading Cardiologists to ensure it meets typical workflows and to provide an effective solution to your reporting management needs in the real world.
"Live Report" building happens automatically from intuitive drop down lists and simple entries by the clinician, and measurement data can also be imported directly to the report builder from many different diagnostic devices. Automatic evaluation of measurements can be created to meet clinical guidelines such as the ASE Echo Guidelines, or your own preferred standards.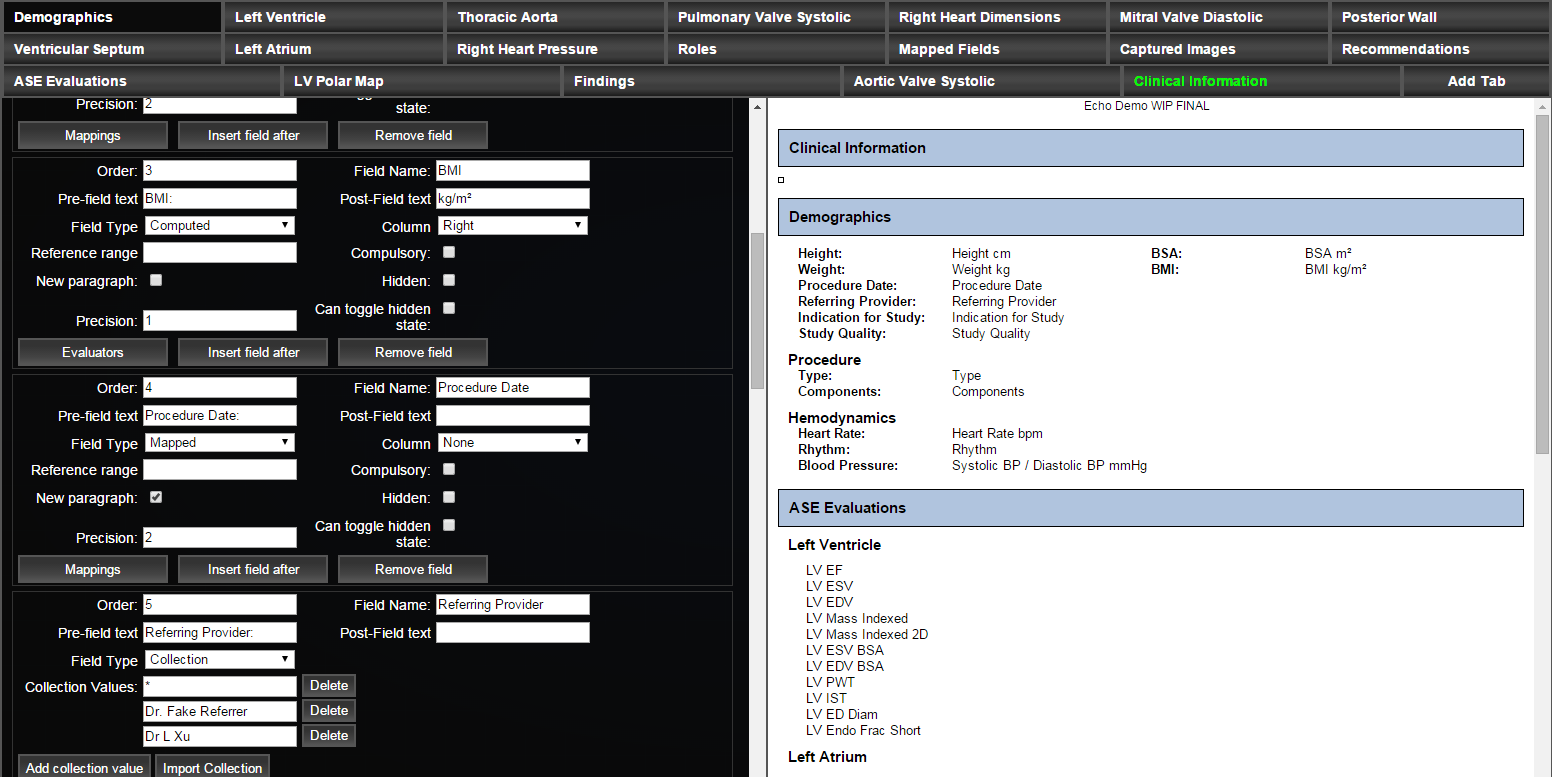 Utilising CDN's MerlinWeb DICOM Viewer as a companion product enables you to view your Ultrasound images or other images from your PACS for simple, effective reporting. The preview can then also be simply edited to create a final report, which can be exported to your CVIS or practice management system.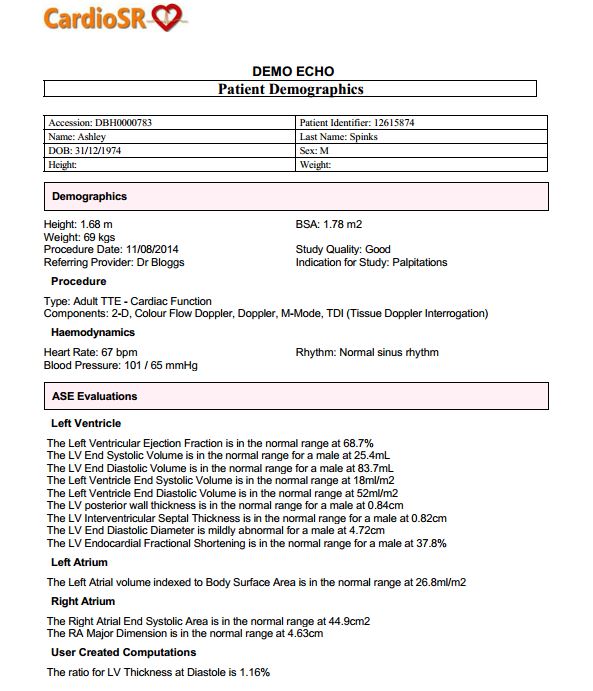 CardioSR is the perfect partner for CDNs Merlin CVIS and Merlin PACS systems, and can be provided as part of a "whole of practice" system if needed, coupled with our Australian based supplier partners for Patient Management and Billing process solutions. This can provide you with one scheduling point, one billing point and one viewing point for all your cardiology procedures.
With the optional CDN PACS you can archive all your cardiology image data formats into one repository including movies, PDF, and paper scanned documents along with your DICOM files. CDN can also create secure web access for all your referrers and external physicians to your complete cardiology archive, including ECG records.
If you have considered enhancing your practice workflow to give you more time for your patients then simply click here to send a new email or call our customer service team on 1300 722 632.
Technology for better lives