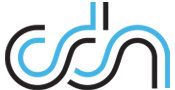 Merlin PACS, Cardiology & Web from CDN
Implementing CVIS, PACS and Web solutions often leads to a comprise in functionality through attempting to integrate and support systems from multiple vendors.
With CVIS and PACS from Central Data Networks (CDN) users no longer have to make these compromises as we provide a single vendor, "Best of Breed" solution developed in Australia for world markets.
Over 16 years of development with large scale Private radiology and Public hospital customers, have lead to the current generation of CDN CVIS and Merlin PACS. By utilising the latest Microsoft .NET and SilverlightTM programming platforms, CDN have created a CVIS/PACS & Web solution comprising:
     CVIS RIS
     Merlin PACS (Radiology & Cardiology)
     Merlin Web
     Merlin Typist
The concepts behind the design of these solutions are Flexibility, Expandability and Functionality.
CDN products are developed and supported via our local Australian based help desk and development team. Being an Australian
software development company, CDN can also provide all your additional Information System and Communications requirements
including, communications systems, LAN and WAN designs.
CVIS
CVIS streamlines processes and procedures to deliver a more efficient radiology department workflow. The system consists of patient tracking and scheduling, result reporting, billing and image tracking capabilities. CVIS compliments HIS (Hospital Information Systems) and is critical to efficient workflow within radiology practices.
CVIS has also been proven with integrations to Electronic Medical Record (EMR) solutions.
Within the CVIS product CDN provide the following features:
• Web deployable for remote access by referrers and clinical users across low bandwidth networks.
• Cross platform deployment using Microsoft Silverlight to provide Windows and Apple MAC compatibility.
• Intuitive, easy to learn and use providing the right information at the right place at the right time.
• Secure, role based access ensuring patient confidentiality.
• Intelli-sense automated functionality for post codes, address, booking codes, scan types
• Drag and Drop between Electronic Order Entry (EOE) requests from 3rd party Electronic Medical Record (EMR) Systems using HL7 messaging.
• Full HIC on-line functionality with Medicare and e-Claims billing
• Integrated with 3rd party Billing and Accounting facilities.
• Enterprise wide news broadcast and staff reminders by user, location, time.
• DB4 form generation, pre and post exam.
• Colour coded 'at-a-glance' features indicating progress and gaps for appointments on a single page with day or week view
• Management and resource utilisation reports with export to Excel or Crystal reports
• Visual time in waiting features and seamless information exchange with PACS.
• Minimal user management activities through streamlined and logical functions.
• Single action access for complete cost effective Practice Management
• Secure e-mail delivery of reports, and SMS reminders to your patients.
• Integrated Voice Recognition with Merlin PACS
• 24/7 support for your CVIS and Merlin PACS from a single provider.
CT Thin slice optimisation and 3D MIP/MPR
CDN has developed specialist CT thin slice processing whereby we are able to automatically separate thin slices from thick during the acquisition process.
The benefit is that MPR and 3D reconstruction can be performed using the supplied MPR/3D modelling tools on the thin slice data for highest resolution and diagnostic quality.
Once the report is concluded a business decision can then be made as to whether the thin slice data should be retained and archived or only the thick slice data be retained. This has a bearing on the long term archive storage space and retrieval of images
for potential future review.
CDN Merlin PACS also supports the display and reporting of Cardiology images and studies. As such, CDN Merlin PACS is a truly integrated, single vendor single reporting solution for both Radiologists and Cardiologists.
Within the Merlin PACS product we provide the following features:
• Low bandwidth requirements design – enabling Wide Area Network deployment with minimal communications network infrastructures.
• Enhanced thin slice viewing via MIP/MPR & 3D• Automated management and separation of Thin slice CT data
• PACS background cache & routing rules
• Microsoft DOT NET development
• Voice Recognition by Nuance Speech-Magic
• Hanging protocols defined by Users
• All modalities accepted via DICOM including scanned documents
• Triple screen setup w 2MP/3MP or 5MP Medical grade diagnostic monitors.
• Separate work-list screen with user selectable work-list filters
• Web Managed for enterprise wide PACS across District/Area/Region
• Includes user defined work-list, HL-7, EMR & EHR interfaces
• Operates on Blade/Clustered servers with HP EVA storage for STA and LTA
• Disaster Recovery (DR) 1.6TByte LTO is available for reliable backup
• Image Montage and events manager included in suite
• HL-7/ IHE/DICOM compliant
Merlin WEB – Cross Platform viewing
Merlin Web from CDN is for use where delivery of images, reports and Voice files are necessary for 24/7 access across an enterprise/internet via use of proxy server or other secure means. This is a single application that runs on both Apple Mac and PC's across a hospital network or clinical
environment including remote referring physicians. 
Merlin Web is ideal for your referrers as patient history and reports are easily displayed. Merlin Web is delivered with referrer grouping to allow only those patients details to the particular referrer, and across a clinic where necessary. Merlin Web is also for use within an Emergency Department or ICU for urgent delivery of Radiology dictation 24/7 via a single click of a button. Thus Merlin Web is a scalable enterprise grade diagnostic web viewer capable of delivering high quality DICOM images across your enterprise.
Other inbuilt features include:
• Dynamically re-arranges your image layout by simple drag and drop.
• Close-up-mode to use all available screen real estate for particular image display.
• Workflow and results to be the same regardless of whether users are MAC or PC.
• View at a glance current studies and related history with ease
• Merlin Web allows reports from either work-list screen or image view screen, no need to change between views.
• Removes the need for Administrator rights for Active X or OCX downloads
• Merlin Web does away with the troublesome CD and lack of flexibility that CD's impose.
Merlin Typist
Distribution of tagged images to your referrers is straightforward, and so is delivery of reports via Merlin Web using Fax, secure e-Mail, or high quality printing all via use of Merlin Typist.
Merlin Typist provides a facility where your typist can type or use structured format templates to efficiently deliver reports. Alternatively there is the ability to use the Nuance Speech-MagicTM digital dictation and voice recognition software. This client engine is inbuilt to your Merlin PACS client providing efficient and rapid response to your reporting needs.
Over 15 years of development with large scale Private radiology and Public hospital customers, have lead to the current generation of CDN Merlin PACS.
If you have considered enhancing your practice or department workflow to give you better outcomes for your patients then simply click here to send a new email or call our customer service team on 1300 722 632.
Technology for better lives