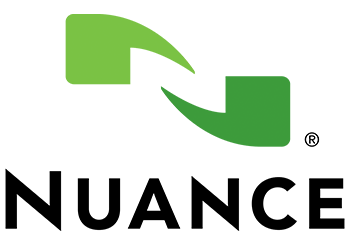 CDN is proud to announce that we have partnered with Nuance to become the official Australian distributor for Nuance SAS 360 | SpeechAnywhere.
Software as a Service has been revolutionised with the introduction of voice recognition in healthcare. High expectations of technology and the development of user-friendly healthcare solutions can now be met across any platform.  Physicians and their healthcare leadership teams are looking for substantial progression that helps enhance patient care and improve efficiencies throughout their organisation.  That progression can now be realised with the comprehensive functions of the Nuance SAS 360 I Speech Magic.
The 360 | SpeechAnywhere Services allows you to seamlessly embed secure speech capabilities within your clinical application as a natural extension of your user interface, increasing usability for the clinician and improving the efficiency of information capture.
Today, organisations are designing and building advanced clinical applications at a breathtaking pace. The adoption of these applications by clinicians largely depends on the usability and ease of entering clinically relevant information. The integration of speech recognition with these advanced applications ensures considerably improved usability and helps accelerate doctor adoption for meaningful use.
Clinical teams are now using a combination of desktops, laptops, tablets, and mobile devices to access and share clinical information.  They need a secure, reliable, and flexible deployment architecture that supports their work — wherever they are, whatever they are doing, whenever they need it. The 360 | SpeechAnywhere services makes that possible!
Click here for more information on the The 360 | SpeechAnywhere.
If you would like to enquire about purchasing the product Contact us and one of our salesman will be happy to assist!