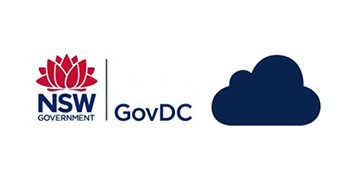 The NSW Government has adopted a new approach to the use of information and communications technology. This approach is based on the idea of ICT being readily available "on tap", or "as-a-service".
GovDC is the first data centre and cloud environment in Australia built specifically to meet the needs of public bodies. GovDC addresses the needs of public bodies to: Achieve more value from limited funds, provide a more reliable, secure and flexible environment and offer the benefits of large scale data centres with cloud services.
CDN is proud to be heavily involved in this new initiative and offer exclusive solutions for GovDC. The CDN team has installed the latest HP Blade Server and Virtual Machine technologies to provide the best IaaS & PaaS solutions with experienced local support.
The product solutions below comprise of moving your Servers/SAN, migrating your data and hosting your applications to a centralised data centre at GovDC generating serious costs savings. These solutions can be broken up into two categories:
➢ Local Data Centres (any Government department, public hospital, private hospital or non-profit organisation)
• PaaS/IaaS in parallel until installation completed.
• Co-Location, HW forklift move of your Servers/SAN
➢ Dicom Medical Imaging (Radiology & Cardiology)
• SaaS PACS legacy archive move
• SaaS PACS replacement