CDN Merlin Cardio Vascular [MCV] system is a "Real World Innovation" bringing together best of breed systems based around the MCV foundation.
These systems are either integrated     or stand-alone and comprise of a number of building blocks. From the MCV foundation, there are various modules that can be added.
These comprise of the:
MCVIS [Merlin Cardio Vascular Information System] with optional bar coding and/or Australian billing module with Medicare on-line facility.
MCV Viewer is a multi-modality dynamic viewer with optional structured reporting and / or VR [Voice Recognition] to view current or previous images and reports.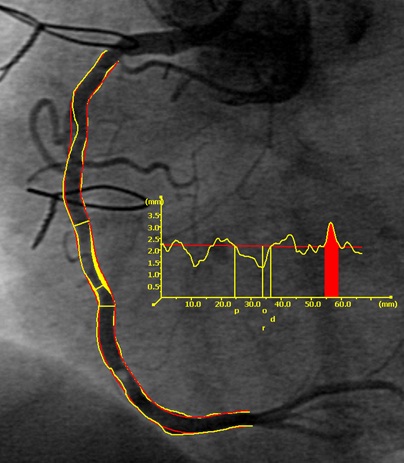 QCA and LVA integrated systems from world leading supplier, Medis for the quantification of cardiovascular images. Supporting the assessment of studies with accurate and repeatable measurments of the heart and vessels.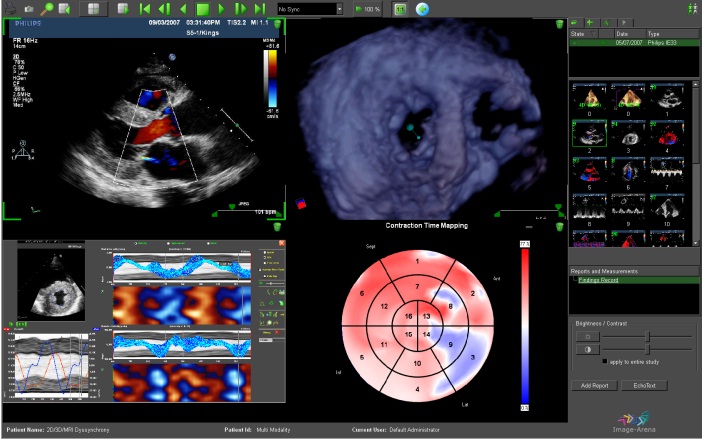 Echo software supplied by TomTec which will allow review and analysis capabilities. Also auto population of echo measurments and reports. 3D and 4D for detailed analysis.
Discuss your specific requirement with the team at CDN today.
Contact us by calling (02) 4226 4406, or email sales@cdn.com.au
Merlin Diagnostic Echo Studies: [Under Construction]
1 - NORMAL 2D ECHO -  
Click here to view in MerlinWEB
This is a parasternal long axis view, with two loops of a short axis parasternal view through the mitral valve leaflets. It was collected on a Siemens Sequoia machine.
2 - VENTRICULAR DYSSYNCHRONY - Click here to view in MerlinWEB
This is a study of a case of Ventricular Dyssynchrony showing long axis and short axis views. It also shows a colour Doppler image of the defective flow. It was collected on a GE echo machine
3 - STRESS DOBUTAMINE- Click here to view in MerlinWEB
This is a study of a pharmacologically induced myocardial ischemia displaying a mildly hypokinetic septum. It was collected on a Toshiba echo system.
4 - EXERCISE STRESS - Click here to view in MerlinWEB
This is a study of an exercise induced case of ischemia. The loops show a correlation between the lack of recovery of the septum and a raised S-T level in the ECG trace. The study was collected on a Siemens echo machine.
5 - Please contact CDN if you'd like your sample Ehco loops.
Contact us at  
sales@cdn.com.au