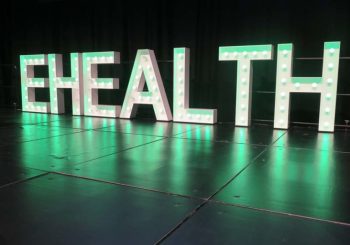 Innovation was the key theme at the recent QLD eHealth Expo and CDN was there to showcase its vast strengths and technological advancements.
CDN National Business Development Manager Nikki Thrift said the expo was a "pinnacle forum" to showcase how far QLD Health had come, and to discuss the roadmap for the future.
She said CDN was excited to be an exhibitor at the event through its proud support of QLD Health as an eHealth partner.
"Innovation was the key theme with a range of vendors and projects showcasing the capabilities of their technologies to change the way we care," she said.
"It was an ideal event for networking and everyone was in the spirit of sharing ideas and looking to the promise of the future.
"QLD Health is a leading example of a 'how to get the business of eHealth done' and we are happy to be part of it."
CDN similarly drives change and supports the clinical capabilities of the CHHHS region through its enterprise use of the Radiology PACS system.
CHHHS are soon to roll out the zero footprint HTMLvue that will make it easier for clinicians across the region to access images, whilst supporting the complex diagnostic needs of specialists.
"We are looking forward to clinicians getting a first look at HTMLvue and anticipate a rapid adoption across the Cairns region," CDN Technical Services Manager Ravi Abeyderra said.
"I have worked with the Cairns team for almost 10 years and watched how CDN technology supports their workflow and contributes to improvements in patient care."
CHHHS are also scheduled to implement the CDN RIS during the latter part of this year, which will give them the full complement of CDN technologies and help them streamline their workflow and efficiencies even further.