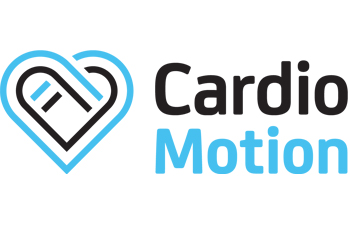 Press Release

CDN partners with DiA Imaging Analysis (Formerly DiACardio) to implement breakthrough automated tools into CardioMotion cloud based solutions for cardiac evaluation
Sydney, Australia, August 1st  2017 — CDN , a leader in RIS-PACS and cloud-based IT software for physicians and hospitals, today announced a new partnership agreement with DiA Imaging Analysis Ltd, makers of next generation imaging analysis technology.
CDN have integrated DiA's breakthrough automated tools for echocardiography into its CardioMotion (PACS/CardioSR web), Cloud based solutions and other products to provide customers with quick, accurate reproducible Imaging Analysis to improve their work flow from anywhere, anytime.
"Implementing RIS, PACS, Web and Cardiology solutions often leads to a compromise in functionality through attempting to integrate and support systems from multi-vendor providers" said Robert Zanier, CDN's Managing Director, "With Dia's software Applications integrated into our CardioMotion Solution, clinical users no longer have to make these compromises as we provide a single vendor solution. We at CDN have partnered with many world leading Cardiac software companies to provide the best solution there is to offer".
"By adding DiA's advanced automated toolbox into our CardioMotion Diagnostic product suite, we are about to present hospitals and physicians with a unique workflow solution, enabling quick, accurate, reproducible clinical interpretation of the heart`s condition, and by that improving patient care while saving valuable time and money."
DiA's VP of Business Development, Arnon Toussia-Cohen added, "We are excited about this new partnership. We view this collaboration with CDN as a strategic one for expanding our utilisation into Australia and New-Zealand.  This is also an important step in our strategic mission in continuing to establish a strong presence in China".
About CDN
CDN Central Data Networks was formed in 1994, to focus on the evolving IT business in the areas of communications/networking and Radiology. Since then RIS, PACS and WEB solutions for Radiology and Cardiology have become the major business drivers.
CDN works with world class Radiologists and Cardiologists throughout the Asia Pacific region and in particular Australia, to provide the very latest medical imaging solutions to major hospitals, teaching hospitals, private clinics and private and public radiology businesses throughout the region. The company's focus is on delivering optimal world class Radiology/Cardiology workflow. www.cdnpacs.com
About DIA Imaging Analysis
DiA Imaging Analysis Ltd (Formerly DiACardio) is a medical imaging analysis software company, providing fully automated, easily implemented supporting tools that enable quick, objective and accurate image interpretations with initial focus on ultrasound of the heart (Echocardiography).
DiA's cognitive image processing technology is based on advanced pattern recognition and machine learning algorithms that automatically imitate the way the human eye identifies borders and motion, and produce the data and scoring physicians are looking for.
Headquartered in Beer-Sheva, Israel and present in the US, DiA is led by medical industry veterans, experienced entrepreneurs and supported by key opinion leaders from top medical facilities in the USA and Israel. www.dia-analysis.com
To see more about this innovative product range click here.
Media Contacts:
Jon Wye
National Cardiology Manager
Central Data Networks Pty Ltd
wye@cdn.com.au
Tlalit Bussi Tel Tzure,
VP Marketing
DIA Imaging Analysis Ltd                              
tlalit@dia-analysis.com