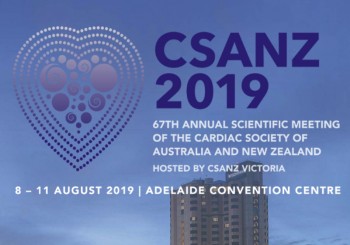 CDN has launched a partnership with worldwide company Pie Medical Imaging to distribute vFFR (Fractional Flow Reserve) software throughout Australia and New Zealand.
The agreement will see CDN distribute innovative vFFR software into Cardiac Catheter Labs across ANZ, resulting in a non-invasive approach for patients and a welcome addition to medical facilities in this part of the world.
CDN cardiology manager Jon Wye said the exciting product was able to calculate the pressure drop and vFFR value in the coronary arteries in a 'non-invasive' manner, which means there wouldn't be a need for a pressure wire and hyperemic agent.
He said FFR is becoming an established technique used in interventional cardiology to measure pressure differences across a coronary stenosis.
"Fractional Flow Reserve without the wires and no Adenosine allows considerable savings with every procedure. CAAS workstation with vFFR can provide an angiography based solution that eliminates the costs and risks associated with traditional invasive FFR," Jon said.
"Reduced costs per procedure are realised as there are no consumables. There is also zero risk of vascular damage and tears from inserting pressure wires, and less pharmacological issues as there is no Adenosine needed.
"Simple three minute assessment of FFR, with semi-automatic vessel identification and assessment is now achievable.
"The software results have proven clinical relevance when compared to traditional methods, and it is CE and FDA approved."
For more than 20 years, Pie Medical Imaging has been dedicated to efficient and effective analysis and visualisation of medical images. In cooperation with clinical and research partners such as CDN, it continues to develop state-of-the-art solutions for customers around the world including Australia and New Zealand.
Meanwhile, Jon Wye and the CDN team will showcase the vFFR product at the annual CSANZET Conference in Adelaide from August 8-11, operating from booth 18.