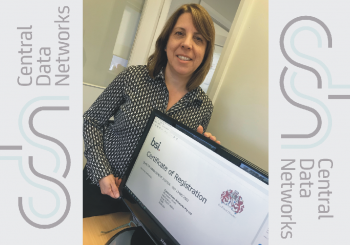 CDN's future tendering capabilities have received a major boost after recently passing its BSI certification and audit, managing director Rob Zanier said.
The BSI shows businesses how to improve performance, reduce risk and achieve sustainable growth – something which CDN has excelled in  over the past 24 years.
"This was a major upgrade and very important to our future tendering capabilities," Rob said.
CDN's Sandra Felix was given the role of successfully transitioning the revised ISO standards for ISO 13485:2016 and ISO9001:2015.
"ISO 9001 will assist CDN to meet the expectations and needs of customers, and build strong corporate governance and a resilient sustainable business," she said.
"ISO 13485 focuses on the entire supply chain of the medical device industry, with an added emphasis on risk management."
Rob said the recent upgrade was good news for CDN, and thanked Sandra Felix for her hard work.
"It was a magnificent effort in managing and preparation of all the document changes and upgrades, along with all the others involved," he said.
Now we hope to capitalise on this achievement and get amongst some of those big tenders."