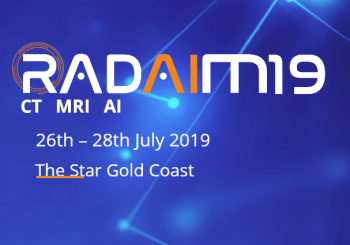 Some of Australia's elite medical experts will gain a vital insight into CDN's vast range of imaging products when RADAIM 2019 comes to life on the Gold Coast from July 26-28.
Operating from booth 13, CDN staff will be on-hand to offer advice and demonstrations, featuring an impressive range of products and technology at the popular three-day event.
CDN founder Robert Zanier will be in attendance, alongside sales and product specialists.
"It will be invaluable for all medical professionals to come and meet our team, who will provide an insight into our range of medical imaging products," he said.
"These outstanding products include TAVR planning, POCC Cardiac interpretation, template reporting and the Book MI eOrder Online systems."
This year the conference will showcase the latest technology in the fields of CT, MRI and AI.
A RADAIM spokesperson said technology would be a main feature of the popular lecture program, along with conference apps and post-conference accessibility.
"CT and MR components will be taught by radiologists and radiographers who work at busy sites and have gained insight via real-world experience," the spokesperson said.
"AI, deep machine learning and their clinical relevance will feature prominently at RADAIM.
"Combined morning sessions will include topics that explain the current state of play in this technology and what is just around the corner."
Meantime, Radiology workshops will focus on two hot topics – Multi Parametric MR Prostate (Dr Ron Shnier) and Occupational Lung Disease & HRCT and ILO Classification (Dr Catherine Jones).
RADAIM 2019 will be held at The Star on the Gold Coast, July 26-28.