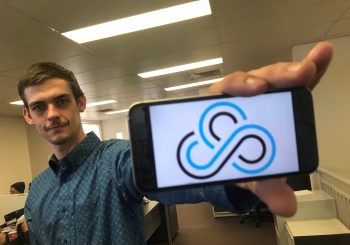 Wollongong's Central Data Networks has unleashed a powerful new product which allows business and sporting groups to tap into instant text, photos and live video streaming.
The robust product is called CloudVue and is the brainchild of CDN founder Robert Zanier, who says its speed and storage capacity had already attracted plenty of interest.
Mr Zanier said the product would allow any organisation or business to access files in a secure and safe repository. These include industries such as legal firms, real estate, education, automotive, corporate governance and sports management.
"Our advanced technology allows small or large files to be sent and received in an instant, no matter the size and volume. That's our promise," he said.
"The product is a simple-to-use centralised archival system that opens a pathway for businesses to store, access and safely keep files. We like to refer to it as a virtual filing cabinet."
Based in Auburn St, CDN has a strong reputation for producing quality products with a focus on communications, networking and radiology.
But it's their latest product which is capturing the imagination and approval of businesses and organisations across the Illawarra and beyond.
The Wollongong Wolves are currently using CloudVue, along with various other public and private enterprises.
CDN sales employee Alex Zanier said it was exciting to see the new product position itself as a useful tool for any organisation to improve business exposure across the world.
"CloudVue is a secure, efficient, windows-explorer style repository, to store data and documentation.
We're excited about it capabilities," he said.