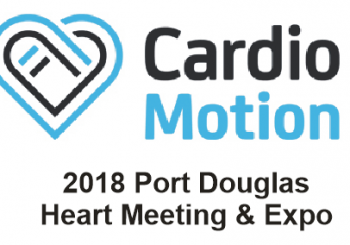 CDN's cardiology applications were a hot topic of conversation when cardiology manager Jon Wye attended the three-day Port Douglas Heart Meeting and Expo last month.
Jon attended the gathering as an exhibitor and generated plenty of interest in TAVI and CardioMotion applications.
"There was a high level of interest in our 3Mensio TAVI pre-op planning software as clinicians seek to provision their departments with the tools to support this procedure," he said.
"Additionally, CardioMotion attracted attention from those in the Cardio-Oncology field where it can support the acquisition of reproducible and accurate strain measurements."
The Port Douglas meetings have been running for almost 20 years and have grown into a high-quality interactive educational event, focussing on case-based learning and lectures by some of the world's most illustrious and talented speakers and teachers.
This year's meeting was attended by a broad range of clinical cardiologists, cardiac surgeons, advanced trainees and training fellows in cardiology, sonographers, trainee sonographers, cardiac technicians, cardiac nurses and other allied health professionals.
As the meetings run every three years it was a perfect opportunity for CDN to contribute to some of the meeting's key take-home messages, which will impact on the operational and clinical efficiency of the delegates' practices. The meeting was held from June 4-6.