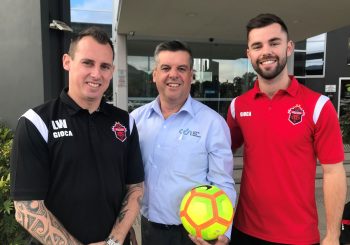 CDN's sponsorship of the Wollongong Wolves continues to produce success and silverware with the club recently winning the National Premier League title over Lions FC of Brisbane.
Backed by CDN managing director and long-time fan Rob Zanier, the Wolves claimed the major title with a 4-3 extra-time win in early October.
CDN is a major shirt sponsor of the national champions, which was on display for all to see during the Australian club final.
"We have been sponsors and supports of this great club for many years and are thrilled to see the team do so well this season" Rob said.
The Wolves also won the NSW Premier League minor premiership this season, under the guidance of coach and former Socceroo Luke Wilkshire.