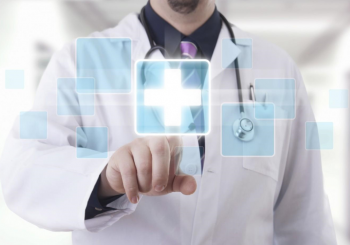 Wollongong's Central Data Networks has secured a landmark deal in South East Asia, resulting in the installation of life-saving medical imaging software for the region's major hospitals and its bustling 641 million population.
CDN managing director Rob Zanier said the vital project would create increased quality and safety in the delivery of healthcare in the South East Asia region.
The announcement will see valuable medical imaging software installed into numerous hospitals as a joint project with Quantum Healthcare Australia Pty Ltd (QHC).
"With 24 years of industry experience we are keen to share the capabilities of our products in these regions as they take steps towards digitising their facilities," Mr Zanier said.
"We have ventured into a partnership with QHC and formed a Global Strategic Alliance, committing to sales, installation, training and support, and promoting 'best of breed' solutions.
"As an Enterprise solution we (CDN) have the proven capacity to coordinate complex diagnostic workflows and improve the patient journey."
Quantum Healthcare has also been successful in growing its presence in Asian healthcare markets with both direct representation and expertise.
QHC CEO Youngchun Kim said it was important to provide innovative healthcare solutions in the South East Asia region, alongside CDN.
"Our goal is to complement our current operations with applications that drive innovation to a new level," he said.
The recent agreement is similar to an existing distribution partnership in Vietnam that CDN established with agent Komtek Ltd/Healthtek Ltd in 2017.
"Early trials are showing promising interest in progressing Enterprise wide implementations with the first site installation about to start, Mr Zanier said.