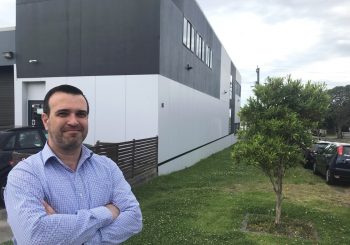 Vange Mourmourakis' need for speed doesn't just stop with CDN's super-fast software.
He's also an avid motorcyclist and is often seen riding his prized Suzuki sports bike on tours around the country.
Vange is CDN's Chief Solutions Architect and is responsible for keeping the company in pole position through the latest technologies in the data industry.
His position is all about speed, strength and accuracy, which he also adopts into his bike tours.
"On my down-time I like to ride my Suzuki sports bike with friends, often doing touring long weekends around NSW and Victoria," he said.
"I enjoy riding and I also enjoy my work with CDN, where I get to work with leading technologies and develop new ways of satisfying our customers' needs."
After time away pursuing other adventures, Vange recently rejoined the powerful CDN team after previously working for the company for more than a decade.
"I spent 10 years with BHP Information Technology, learning my craft under what was then a very intensive mentoring system," he said.
"I did some contracting on the side during the later part of this time with BHP when I became involved with CDN in its start-up days.
"Soon after, I joined them full-time and built up the software development side of the business.
"After 11 years with CDN, I left to start my own software consulting business where I worked with clients in various sectors for the next 10 years, before being enticed back to CDN.
"Technology-wise, I was an early adopter of mobile technologies and worked with clients here in Australia, and in the USA.
"But, I was looking for a change and CDN happened to reach out to me – it was good timing."