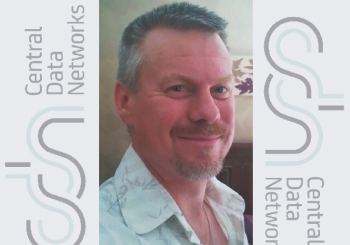 From previous employment in carpentry and thermal processing to achieving state medals in archery, Paul Neville is on target to succeed as CDN's service manager, based at Orange Hospital.
Today, Paul manages a vital enterprise server for CDN – as well as modality servers and work stations, which are provided to valued customers.
At 46, Paul also assists with daily issues including minimal breakdowns, testing new and upcoming software, and assisting with preventative maintenance.
It's a role he cherishes.
"I enjoy going out and meeting customers throughout the various sites in western and far western NSW," Paul said.
"I enjoy the challenges to resolve issues that are presented to me, and that I'm helping an Australian company grow."
Throughout an industrious career, it has been Paul's taste for achievement that has led him to CDN.
"I have changed careers several times since joining the workforce," he said. "I've been a licensed carpenter for eight years, and have completed a builders' supervisor certificate."
Paul had also been a factory-hand for seven years before moving on to becoming a respected thermal-processing expert for six years, specialising in low-acid food.
He's also undertaken a computer networking course at TAFE.
Paul lists his hobbies as computers, gaming and a passion for archery.
"I have an interest in archery, where I was actively travelling and competing in club, branch, state and national events for 17 years. I'm hoping to return to this pastime in the next year," he said.
Paul has competed in different archery grades, winning numerous club, branch and state tournaments.
It's this type of commitment and passion to succeed that has assisted Paul in his role with CDN.