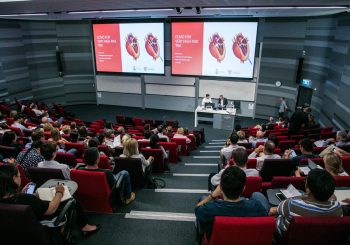 Some of CDN's revolutionary 3mensio tools will be featured at the Structural Heart Disease Australia (SHDA) Right Heart Symposium at the University of Sydney on February 23.
Our cardiology manager Jon Wye will be in attendance with the event also live-streamed to 21 sites across Australia and internationally, including Wollongong Hospital.
Jon said the symposium was designed to bring together the different specialties that treat right heart structural disease.
These include right ventricular failure, tricuspid and pulmonary valve pathology, pulmonary hypertension, and right heart electrophysiology.
"The presenters will showcase our revolutionary 3mensio pre-procedure planning tools for Tricuspid Valve measurement and assessment, along with Vena Cava visualisation and assessment," Jon said.
CDN is a proud sponsor of SHDA. Info: shda.org.au